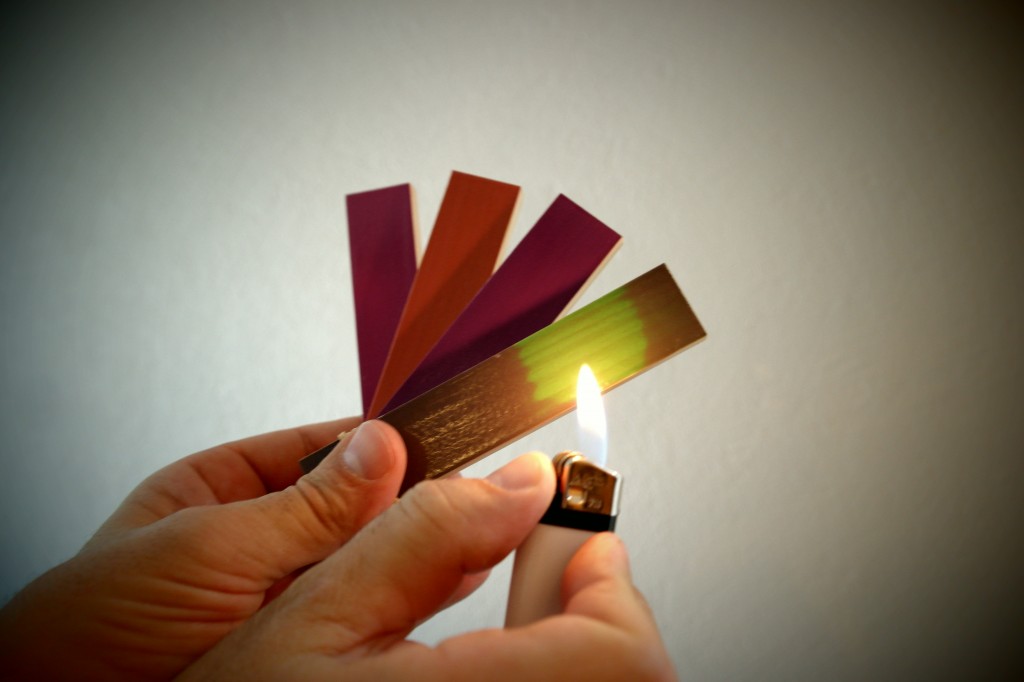 A thermochromic coating (from Greek thermos temperature and color chromos) is, by definition, made up of a pigment / dye whose optical properties change as a function of temperature. Today there are 3 major families: organic thermochromic materials such as liquid crystals or 'leuco dyes', hybrids and inorganics. The physical mechanisms at the origin of the color change are an electron or proton transfer, a change of coordination site, an intramolecular cyclization, ... Each of these families presents, according to the industrial specification concerned, advantages and disadvantages.
Competitive and economic context:
Several uses of thermochromic coatings nowadays mark our daily life, like the inks of FRIXION® pens, which fade under the heating of an eraser, colored indicators encountered for example on batteries, beers and / or play articles.
But the greatest opportunities concern sustainable industrial uses, characterized by good UV resistance. The strategic analysis Color-Shifting Materials Market Opportunities – 2015/2022 reports several Mass Markets in the fields of construction, automotive, cosmetics, luxury, … and identifies OliKrom as a major player at the international level.
link to the strategic analysis: https://globenewswire.com/news-release/2015/12/18/796765/0/en/Color-Shifting-Materials-Market-Opportunities-2015-Forecasts-to-2022-Thermochromism-Photochromism-Electrochromism-Solvatochromism-Cathodchromism-Electrophoresis.html