OliKrom, an adventure that is built and shared every day
OliKrom, producer of high value-added inks and intelligent paints, triples the size of its industrial site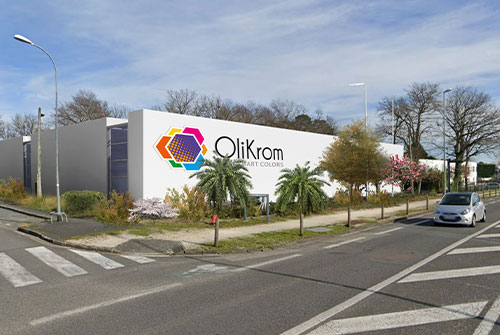 September 1, 2022
OliKrom, the industrial expert in color intelligence, is responding to the strong growth of its business activity by acquiring the 4,500 m² site adjacent to its current production site. This operation allows the company to intensify the production of its photoluminescent road paint and to start the industrialization of new breakthrough products.

OliKrom raises €5 million to accelerate the commercialization of its LuminoKrom® photoluminescent road paint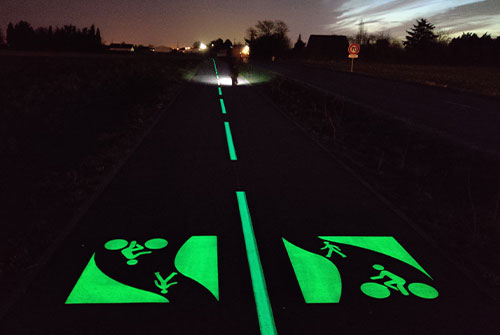 December 14, 2020
OliKrom, an expert in color intelligence serving industrial partners in all sectors, has just completed a third round of financing of €5 million to accelerate sales of its high-performance photoluminescent paint.

The French innovation LuminoKrom® is now offered internationally: 1st bicycle path in Belgium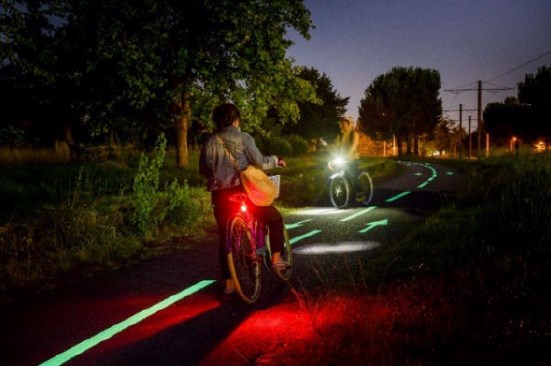 September 17, 2020
Since mid-August, LuminoKrom® road paint has been applied in Belgium near Namur, on a portion of the RAVeL, a network of bicycle and pedestrian lanes. The objective of the SPW, Public Service of Wallonia, which chose to apply this innovative and French solution: to guide and improve the night safety of users.

Eiffage group and OliKrom invent the "luminescent" road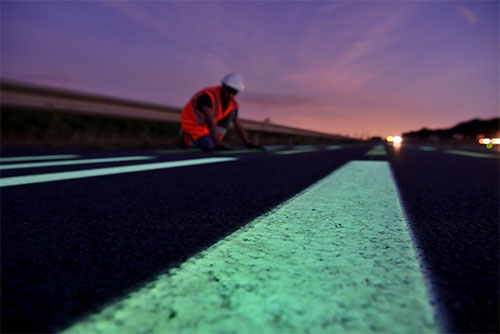 November 12, 2018
Eiffage Route and OliKrom, one year after formalizing their collaboration and with the support of Bordeaux Metropole, have just commissioned the first bike path equipped with LuminoKrom® signage in Pessac, France...

OliKrom inaugurates its new site in Pessac (France) regrouping headquarters, R&D center and pilot production unit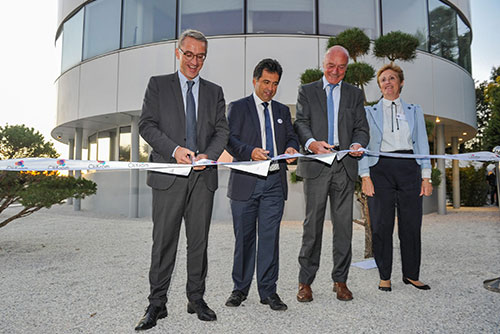 October 3rd, 2018
On Tuesday, October 2, OliKrom inaugurated its new premises in the presence of Alain ROUSSET, President of the Regional Council of Nouvelle Aquitaine, Franck RAYNAL, Mayor of the City of Pessac and Vice President of Bordeaux Metropole and Sylvie TRAUTMANN, 2nd Deputy Mayor of the City of Pessac delegated to the Economy, Employment and Training. It was an opportunity for Jean-François LÉTARD, the company's founding president, to bring together 160 people, including all of his partners, and also to take stock of the company's progress...

OliKrom, the color intelligence expert, raises 4.5 million euros and accelerates its development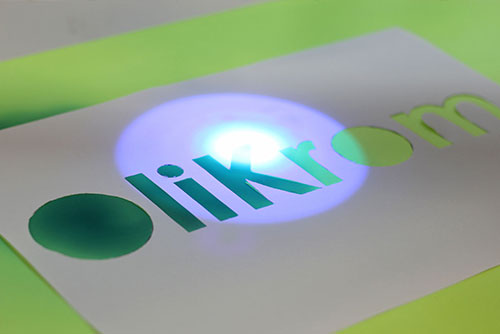 June 11, 2018
Bordeaux-based start-up OliKrom, a specialist in smart pigments capable of reacting to the action of temperature, light, and pressure, has announced that it has raised €4.5 million to accelerate its industrial development. This is a new step for OliKrom, which is starting to pre-industrialize its innovations and wants to "give itself the means to achieve its ambitions", as Jean-François LÉTARD, founder and President, explains.

OliKrom wins the 6th edition of the "Trophées PME Bougeons-Nous" of TV channel RMC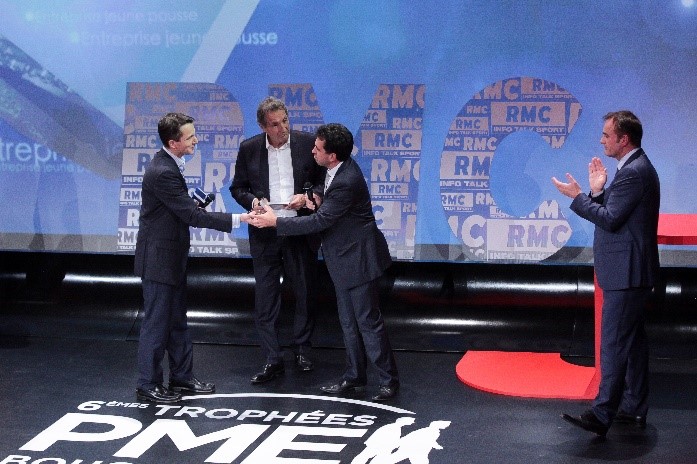 October 19, 2015
OliKrom, a Gironde-based company specializing in the design, production and integration of "smart" pigments, was awarded last Monday in the "start-up" category at the 6th edition of the "Trophées PME Bougeons-Nous" awards ceremony held in Paris.

Gironde-based start-up OliKrom raises €300,000 from Starquest Capital and Pertinence Invest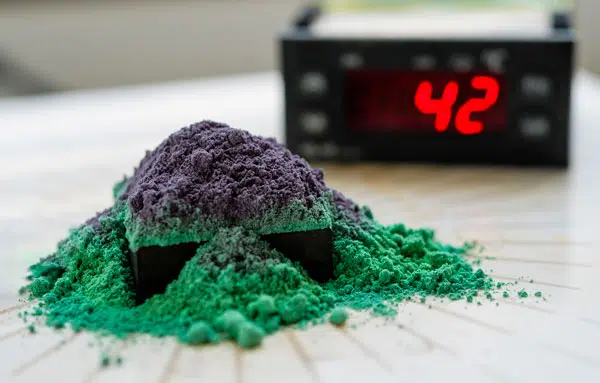 February 24, 2015
OliKrom, manufacturer, designer and integrator of patented pigments takes off. Located on the ChemInnov site, the start-up OliKrom, which specializes in the design, production and integration of "smart" pigments, is the result of fundamental research conducted at the Bordeaux Institute of Condensed Matter Chemistry (ICMCB) by Jean-François Létard, Research Director at the CNRS.

OliKrom in the press
Discover the latest press, radio and TV articles about OliKrom, industrial expert in color intelligence and producer of high performance intelligent coatings.