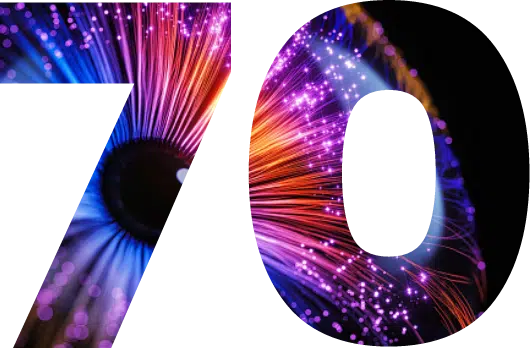 Each year, 70 manufacturers from all sectors trust us
70 large and medium-sized companies trust us every year. Our technologies allow us to operate in all sectors of activity, our positioning is multisectoral.
Our activities are structured around six strategic application areas: Industry, Construction, Mobility, Space and Defense, Health & Care, and Luxury.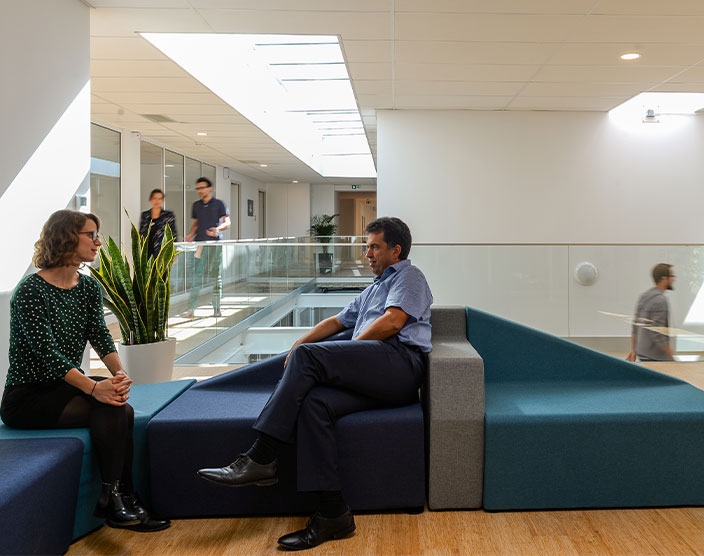 9 out of 10 projects are white-labeled
The culture of confidentiality is an integral part of OliKrom's approach. The entire team, from the technician to the engineer to the sales representatives, ensures that our partners have the utmost discretion with regard to the innovation being developed and the sensitivity of the information communicated.
We guarantee this confidentiality by signing non-disclosure agreements (NDA), research and development contracts or supply contracts with our industrial partners.
Due to the high degree of confidentiality assured to our partners, the list of references we cite is far from exhaustive. These are partners who have mentioned OliKrom in an action and/or program.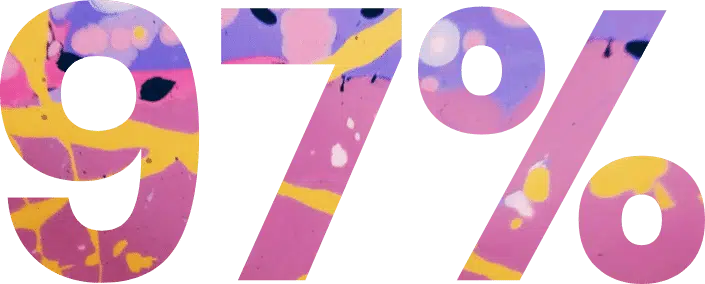 97% of our customers are satisfied
Customer satisfaction is an integral part of OliKrom's approach, a true guarantee of the company's development and durability.
We regularly conduct satisfaction surveys with our partners: 97% of our customers are satisfied with the effectiveness of our solutions, our discretion and our services. Discover their testimonies.
Their experience with OliKrom
Anonymous testimonial – Luxury sector

Senior Scientist

« We have been actively collaborating with the OliKrom team for over seven years. OliKrom's unique scientific skills in photochemistry have enabled us to make major progress in obtaining very high performance luminescent properties.

Some of these developments are now marketed by our brands, while others are expected to be launched soon. OliKrom has demonstrated its ability to support the launch of collections on the market with demanding schedules. The quality of the products and the respect of the deadlines make it a privileged partner. »

Ahmed Fakhry – GRTgaz

Research Engineer, Pipeline Department, RICE

« In front of our jury of experts, OliKrom convinced us by its clarity and the relevance of its proposals. They are experts in the field of intelligent pigments and we were looking for a solution capable of changing color when corrosion appears. This drone-monitored breakthrough technology will allow operators to monitor aerial works, with economic gains for the repair and rehabilitation of pipes. »

Anonymous testimonial – Cosmetics sector

Technological innovation - Expert

« Initially, we selected OliKrom for its ability to accompany an innovation through to industrial production. Too often, we have seen promising projects come to a halt during a handover.

After three years of working together, the product is about to be approved. OliKrom's agility and scientific expertise have enabled a major breakthrough in an extremely demanding regulatory field. »

François Olard – Eiffage Group

Director of Research & Innovation at Eiffage Infrastructures

« Thanks to OliKrom, Eiffage Road is now innovating from the top with LuminoKrom, a photoluminescent paint with high added value for user safety. There are many possible uses: bicycle paths, rest areas, traffic circles, pedestrian walkways on industrial sites, but also vertical signs. OliKrom has been able to put R&D work into practice, with numerous round trips to satisfy all the technical constraints. Today, OliKrom has deployed an industrial tool to produce this paint on a large scale and satisfy all types of demand.

The human adventure plays an important role in the success of a project. The relationship between individuals can be rich in meaning for themselves and their respective companies. From the beginning, it was a beautiful meeting with mutual trust and a great ambition in the work. All the employees are very motivated by this concrete subject, the safety and comfort of the end user. »

Sophie Senani – Airbus

Research engineer in surface treatment, Airbus Research Center

« The collaboration with OliKrom is the source of two significant innovations in the field of coatings sensitive to an external stimulus: pressure or temperature. From my point of view, we are far ahead of the competition in the directions we have chosen.

The heat-sensitive technology already exists, but the chemistry developed by OliKrom provides greater precision of the temperature transition threshold and more resistant performance in terms of longevity, which is essential in aeronautics. »

Anonymous testimony – Nuclear sector

Engineering - Pump expert

« Through the various follow-up meetings and the analysis of the documentation submitted, OliKrom met all the requirements for this specific application. The OliKrom team was very responsive and showed a strong capacity to adapt to the context of our request. The company was able to select the paint that met the needs expressed, for an application in a severe environment and specific nuclear requirements. 

The project was successfully completed, despite the technical and planning constraints. OliKrom's performance was very satisfactory and the coatings developed have significant potential. I am very satisfied with the partnership with OliKrom. »

Philippe Briant – ArianeGroup

R&T Directorate ; future technologies

« Making the structure of launchers functional and smart is one of ArianeGroup's research priorities to improve performance.

The added value of the OliKrom team is first and foremost its high level of technical expertise based on extensive experience. This is an essential point in the choice of a partner, since a space launcher is above all a complex system, and technical expertise is essential for its reliability. A second advantage is the agility of our approach. Whatever the project, the incremental approach has made it possible to test solutions very quickly and make progress. »

Anonymous testimony – Nuclear sector

Corporate - Innovation officer

« Olikrom was able to provide an appropriate response despite a highly complex subject and specifications that were probably outside the usual ranges. A product in perfect adequacy with our initial request.

In addition to having an original value proposition and a technical capacity that proved to be irreproachable, the relationship with the company was very professional and pleasant. »

Anonymous testimonial – Aerospace Defense Sector

Industrial Process Manager

« Very good understanding of the need with both a theoretical and applied vision of the problem and potential solutions. The initial brainstorming session was very interesting. Assiduous support for the project: good follow-up of the project, good adherence to deadlines despite the COVID, the documentary and physical deliverables are of good quality.

Finally, an excellent partnership: efficient and collaborative meetings and work. Excellent reactivity of the teams to the various requests. »

CONTACT US
You have a question, a project?
We will get back to you as soon as possible..
"*" indicates required fields