Custom product development
Are you looking for custom smart product development?
Our teams work with you to create innovative material, to differentiate you from the competition.
We are experts in color intelligence, the art of making colors speak to make them adaptive and responsive!
We transform innovation into wealth in a minimum of time and investment.
3 reasons to innovate with the intelligence of colors
Develop a dynamic color change product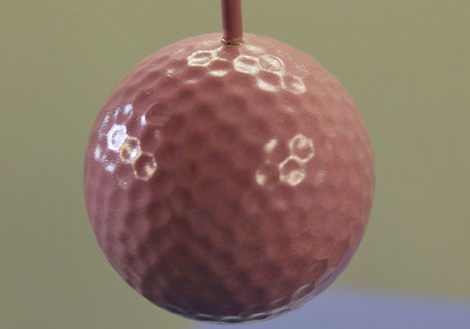 Smart Materials with color change and/or optimized luminescence are an opportunity to develop innovative and interactive chemical products.
The color of an product is no longer fixed, it can change with its environment and be parameterized according to the need to appear and/or disappear, adapting to day or night.
Our unique expertise in color intelligence allows us to program the product to custom make it sensitive to temperature, light (photochromism and luminescence), pressure, the presence of a solvent or a gas. When custom product development, we adjust its reversible or irreversible character, the switching speed, the change threshold, the nature of the colors...
In terms of innovative implementation, the options are virtually unlimited: we can integrate these chemical solutions directly into the mass, or deposit them by a coating on the surface of a material, a packaging, a part in the form of ink, paint, varnish, resin...
Create an element of differentiation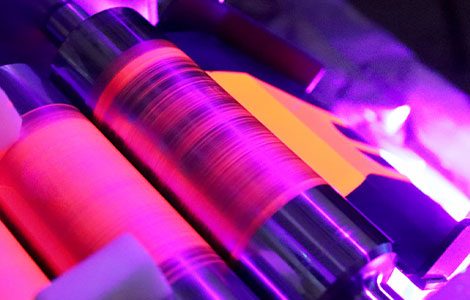 The integration of an smart material can give you years of advantage over your competitors. These "chameleon" coatings represent a true innovative distinction whose industrial mastery is very difficult to imitate.
Smart material involves atypical and complex physical processes that require a high level of technical expertise. This explains why the industrial positioning of these new chemical technologies is still limited.
Our know-how allows us to accompany you in your idea and to create disruptive products. We will evaluate your project and its options. We make the right choices to find the best compromise between the "expression of your need" and the real potential of smart materials.
We transform your idea into product as fast as possible. Our teams of research and process experts are at your disposal as well as our production unit and technical support staff.
Design a dual-use and customizable product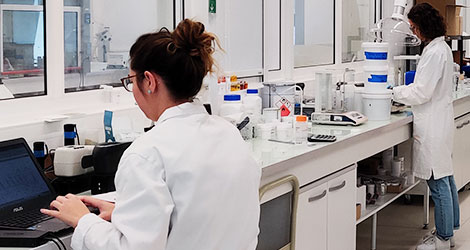 In this case, not only the color of the object changes, but it becomes controllable and adaptable on demand, as many times as you want, and especially, when you want. This makes it possible to consider custom product whose color is adjustable according to its use: a color during the day for work and a different atmosphere for the evening.
It is also access to ultra-custom product development: a material can be mass-produced (for cost optimization) and customized at the time of purchase to give it a unique, original character. This is a fast-growing technological field that never ceases to delight our teams.
Innovate and be sure to succeed
We take 50% of the development costs at our charge
Don't hesitate to get started. In OliKrom, our strategy is to accompany you while assuming part of the financial risk. When a project is launched, you don't become a customer, but a real partner.
We have a common goal in the process, to get the product to marketplace in the shortest possible delay. For our company, R&D development is a necessity, not an objective, and we have a 90% success rate for our projects.
For us, the economic dimension and its "price acceptability" to future customers is a key factor in any opportunities. We approach the economic evaluation with serenity, we must be agile and find the solution.
We co-construct the specifications together
You know your product and you have a new idea. From this, we will be force of proposal and refine your concept with achievable objectives by integrating the functional, economic and regulatory constraints. This is the very richness of our profession.
We are constantly seeking to improve our materials to be able to offer you the most successful technological solutions, the most relevant choice with regard to your product expectations.
We are your only partner
When trying to develop innovative technologies, you may have encountered the problem of the "handover" between the proof of concept, pre-industrialization and industrialization. Indeed, at each of these stages, the change of interlocutor can lead to misunderstandings, slowness, technological failures... And lead to failure.
Our global approach has proven itself. We are your partner from start to finish, from design to formulation to industrial production. We make each step as smooth as possible.
We minimize development time
Whether it's for the launch of a new collection or a safety issue that needs to be resolved quickly on an industrial site, our development can be carried out over long periods in order to respect all business constraints, but also in short periods to meet your objectives.
Today, 97% of our customers are satisfied with our agility and responsiveness, which allow us to quickly adjust the targeted property to meet design, marketing or scientific challenges, to reinforce a color, to modify the composition of a matrix (coatings inks & paints) or to improve the definition of a surface finish (gloss/matte appearance, curvature...).
We also approach with serenity all discussions with your marketing, business development, purchasing, legal and quality departments. The exploitation of intellectual property, the establishment of a supply contract, the notions of exclusivity are all elements whose negotiation can quickly waste time.
Made in France products
Our company is French and all our products are manufactured in our factory located in Pessac in Nouvelle Aquitaine (33).
We are referenced by many national and international companies' purchasing departments. Our services are regularly audited and we welcome you to visit our offices and our factory.
Our company is also certified ISO 9001. The quality of our products is controlled throughout the process and our suppliers of raw materials or services are regularly evaluated. Depending on the market, our factory produces our innovative solutions from kilo to ton/day.

CONTACT US
You have a question, a project?
We will get back to you as soon as possible..
"*" indicates required fields