Safran Turbomeca and OliKrom develop heat-sensitive coatings
30/01/2017
Reading time 2 minutes
Safran Turbomeca and OliKrom collaborate in the FRIMATT project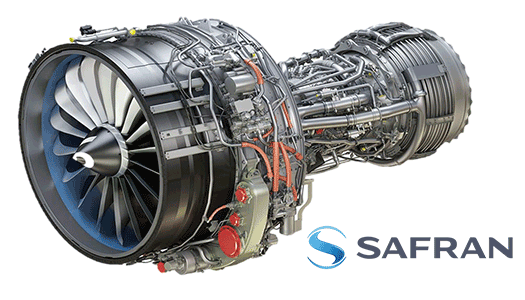 For the past four years, Safran Turbomeca and OliKrom have been working together on the FRIMATT project for the "Formulation of Innovative Coatings for Adapted Temperature Measurement on Turbomachinery (Energy and Electromechanical Systems)".
The project consolidates the development of a French sector covering the different stages of the elaboration of heat-sensitive coatings up to the formalization of new associated measurement processes, reducing the risk in the interpretation of results and the restitution of temperatures over a wide range.
This technology currently allows to map the temperatures of components integrated in complex environments, subjected to mechanical stresses, thanks to thermochromic paints whose color evolves according to the temperatures undergone.
The consortium proposes to optimize and improve the shaping of these existing paints, and to develop new photoluminescent pigments by associating a new adapted measurement chain. This innovation will target both the aeronautical sector and more widely the engine design market.
Project partners:
Large companies: TURBOMECA (64 – BORDES), EADS France – Innovation Works (44 – Bouguenais), ASTRIUM SAS (33 – Saint-Médard-en-Jalles),
PME/ETI : MAPAERO (09 – PAMIERS), MARION TECHNOLOGIES (09 – VERNIOLLE), OLIKROM-ADERA (33 – PESSAC),
Others: CIRIMAT (31 – TOULOUSE), ONERA (31 – TOULOUSE).