BPI France : OliKrom, the symbol of French deep tech
03/08/2017
Reading time 5 minutes
Inventor of "smart" coatings that change color according to temperature, pressure or light, OliKrom is an atypical start-up. Based near Bordeaux, it is an excellent symbol of the deep tech trend that is taking off in France and around the world.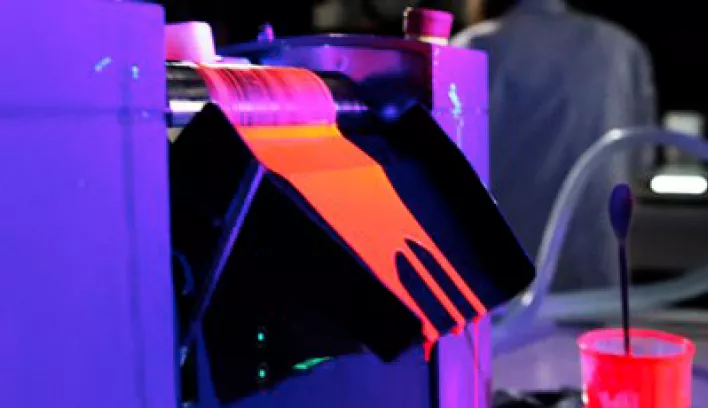 In a study published last April, the Boston Consulting Group and the Hello Tomorrow organization indicate that the number of start-ups belonging to the new deep tech trend is increasing very rapidly. By deep tech, we mean truly disruptive innovations. Some 3,500 research-based start-ups were identified worldwide by the British fund Atomico in 2015, and the number of creations has increased fivefold each year since 2011 on both sides of the Atlantic.
Based in Pessac, near Bordeaux (France), OliKrom is one of these newcomers. Born of the work of Jean-François Létard, former director of research at the CNRS, conducted within the Institute of Condensed Matter Chemistry in Bordeaux, OliKrom has developed pigments capable of changing color according to changes in their environment: change of temperature, pressure constraints, change of brightness, presence of a solvent or a gas ... Highly resistant, programmable, they offer color changes, reversible or not, in a completely autonomous way.
There are many applications: to identify at a glance a room in an airplane that has been overheated or impacted, to imagine walls whose paint changes color depending on the time of day...
In other words, OliKrom is the antithesis of the single-product start-up that can easily be copied and is active in a single market. Two and a half years after its creation, it has already signed with 70 major partner groups in different sectors and has been profitable since its inception.
OliKrom designs and produces complete solutions (paints, inks, coatings, etc.) for its industrial customers, such as Safran and Airbus, tailored to their needs. The company has just announced a partnership with Eiffage to improve the visibility of road markings, particularly at night and in poor weather conditions, through the use of photo-luminescent pigments that capture daylight and car headlights.
Today, OliKrom generates 50% of its undisclosed sales internationally and has taken the time to develop its project with the help of a technology transfer unit and industrial partners whose needs are such that they are willing to co-finance development projects over 2 to 4 years.
This precise business model and solid initial customers have enabled the company to generate good value from the start. OliKrom is now looking to create a 2,000 m2 industrial site near Bordeaux to start mass producing its pigments. This 5 million euro project is based on the creation of industrial and R&D jobs that cannot be relocated, as is often the case with deep tech start-ups.