OliKrom, a production unit – an expert of color changing materials
The OliKrom production unit develops pigments & smart solutions (inks, paints, plastics) with color change in response to industrial specifications.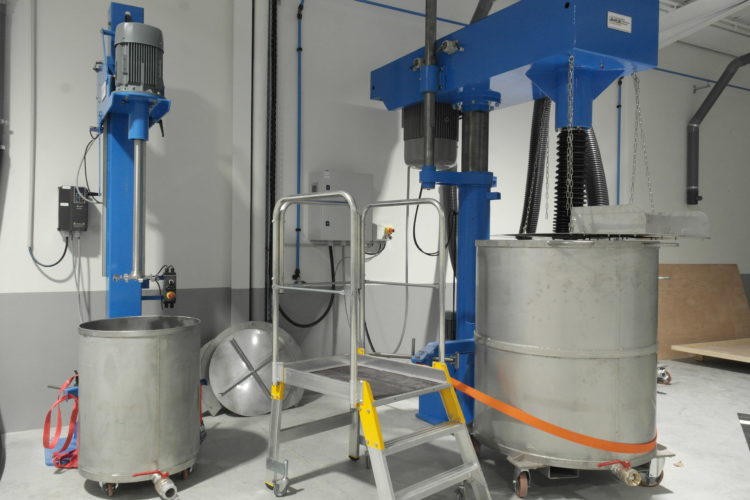 On the strength of its industrial experience, the OliKrom manufacturing unit, located in Bordeaux (Pessac, 33), France, guarantees delivery on an international scale as quickly as possible, and with an irreproachable level of quality for any type of industry from kilogram to ton (s):
UV and / or solvent-based inks for screen printing, pad printing, etc.
one- and two-component solvent-based paints suitable for different substrates,
smart masterbatches for the manufacture of plastics.
In order to guarantee the performance of smart properties, OliKrom ensures the production of its intelligent pigments and only delivers semi-finished products in the form of inks, paints, plastics … 
OliKrom controls all of these products in compliance with a quality approach (colorimetric control, viscosity, color change trigger threshold, etc.) and regulatory (SDS, REACH, etc.).
Our experience allows us to work with Large Groups at national and international scales. We operate in the fields of aeronautics, automotive, health, cosmetics, industrial safety, construction and public works …
Production equipment
Reactors,
Press-filter,
Industrial stove,
Cyclone mill,…