Make a production reliable
A quality industrial production guarantee
OliKrom Company is expert in the production of smart materials. We produce smart inks and paints with programmed color change.
Are you using a smart product with unstable properties?
We take over your production in our chemical manufacturing unit and guarantee the delivery of a reliable product with certified properties.
Take an existing formula and stabilize it
Stability issues related to smart materials are common. For example, from one batch to another the tint can vary, the color change is no longer at the same temperature for thermochromic materials, or the luminescence is too weak for luminescent products.
As an industrial leader in color intelligence and reliable production service, we master all the physical mechanisms and processes related to these "chameleon" materials.
This expertise allows us to guarantee the stability of the smart properties of the ink or paint we produce for you.
Secure your supplies and lead times: a reliable manufacturing service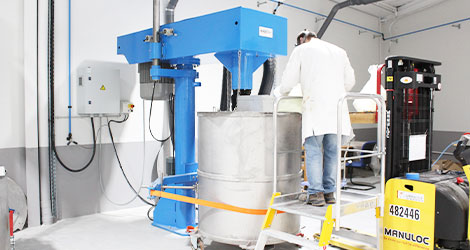 Have you analyzed the vulnerability of your supplies? Too many quality hazards, uncontrolled delays of production service, ever-increasing transport costs?
In order to secure our production, a study of supply reliability is regularly carried out with the implementation of analysis criteria on incoming raw materials as well as the identification of a double sourcing.
All our products are made in France, from our industrial site located in Pessac (33).
An industrial answer adapted to your product
An agile and responsive team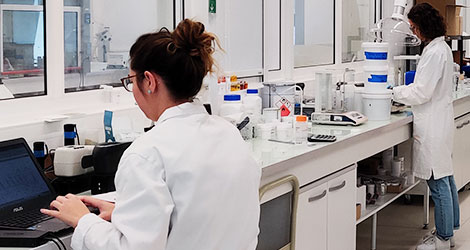 We schedule according to your industrial process and provide technical and scientific support services to meet your needs: analysis, formula modification, quantity increase.
In the context of reliable production services, we are frequently asked to adapt a change of scale. In this case, the synthesis protocols are revised and optimized to take into account the modification of the equipment, the synthesis conditions (concentration, addition and reaction times, shear force, viscosity...).
For any request of production services, we guarantee a delivery in the shortest possible time from kilogram to ton/day. Depending on the project, we adapt our production tool with mixing reactors from 50 to more than 1000 L.
An ISO 9001 certified production site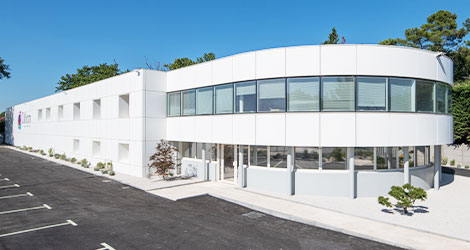 The expertise of our team and our quality approach allow us to meet the requirements of production in environments with strong security and/or regulatory constraints. We operate both nationally and internationally for all types of industry.
Each manufacturing batch is traced and accompanied by a performance certificate. Any deviation is listed by our team, analyzed and corrected in accordance with our continuous improvement policy.
Each time the synthesis protocol and/or the sourcing of a reagent is modified, the validation plan of the procedures is revised by our quality manager, then validated to ensure recurrent and reliable production.

CONTACT US
You have a question, a project?
We will get back to you as soon as possible..
"*" indicates required fields