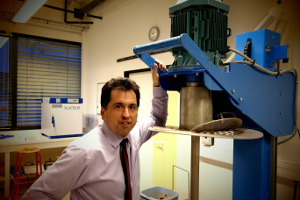 «Since its foundation in 2014, OliKrom has been earning the trust of its customers by providing innovative solutions based on the intelligence of colors.
Beyond the strategic choices which have marked our development, we believe that our human values, our commitment and loyalty in customer relationship, contribute to the sustainability and success of our company. We make a point of sharing with our employees essential qualities at work: discipline, agility, reactivity. In an SME like ours, success relies team, gathering skills and motivation!
We highly value expertise, innovation, quality of service and commitment to our industrial partners. OliKrom supports industrial companies from all sectors in their innovation process, from the idea to the regular production. Today, the quality and performance of our OliKrom® products are internationally recognized.
We strive to develop our activity thanks to the opening in July 2018 of a production site in the area of Bordeaux (France). Our spirit of openness and curiosity is one of the major elements of our success with in conducting of new projects, that can bring future growth development.
Thank you for your interest in OliKrom. We look forward to working with you."
Jean-François LETARD
(Founder and President)