OliKrom joins the French Fab
12/10/2022
Reading time 2 minutes
French Fab, a label to support the industry of the future Made in France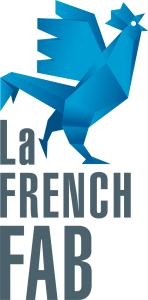 Industry is an important sector in our country, accounting for 12.3% of GDP ; 260,000 companies, 90% of which are small and medium-sized enterprises, and more than 3 million direct jobs. The transformation of French industry is therefore a priority for our economy, as is the networking of the energies of industrial players.
The French Fab, launched on October 2, 2017 by Bruno Lemaire, Minister of the Economy, Finance and Recovery, is the showcase of French industrialists on the move, a real community that brings together companies and industrial sites that want to create the industry of tomorrow.
The ambition of the French Fab is to embody companies, economic players, institutions and industrial sites located in France to federate their know-how, ensure their sustainability by helping them transform towards Industry 4.0 and also promote them, new innovative products in France and internationally.
OliKrom ambassador of the Industry of the Future with the French Fab
As an entrepreneur of the French Tech Bordeaux, OliKrom is fully involved around innovation to instill the French industrial revival.
We are proud to become a member of the French Fab, as we share the same values as the community, ecological transition and international development.
As a company or industrial site, each member of La French Fab places at the heart of its priorities:
Innovation as a lever for the development of its activities,
The adaptation of work organization to new practices and training in new skills,
The ecological and environmental performance of its production methods and products,
The modernization of its means of production,
The development of an export and internationalization capacity to conquer markets that have become global.