OliKrom obtains ISO 9001:2015 certification
23/06/2021
Reading time 6 minutes
Since its creation, OliKrom has worked to structure and develop its activity with the necessary rigor to meet the requirements of its customers in order to obtain their trust and satisfaction. In fact, a large part of our internal operations were already in a continuous improvement cycle when we launched our certification process.
The integration of a quality management system (QMS) within a company can take more or less time. It all depends on the internal skills on the subject and the investment of the team and the management. On our side, this certification was obtained in only a few months.
Guarantees of organizational quality
ISO 9001 certification ensures that customers receive products and services that are compliant and of good quality, with, in return, significant commercial benefits for the certified company. 
For OliKrom, the ISO 9001 standard also provides guarantees in terms of organizational quality with the implementation of a continuous improvement system for ever greater customer satisfaction.
Our ISO 9001 version 2015 certification was obtained for 3 years following the audit carried out by Label Qualité Système in April 2021. This one did not reveal any major non-conformity, only 2 minor non-conformities, 13 axes of improvement, and especially 6 strong points of which:
the maturity and organization of the quality management system (QMS),
an adapted and perfectly functional CRM approach, from prospecting to post-sales customer follow-up,
Traceability of activities from resource management to product shipment.
A result we are proud of.
Congratulations to the entire OliKrom team and to our Quality Manager for their commitment
Through this certification, OliKrom anticipates and reduces potential internal dysfunctions. It measures the efficiency of its processes in order to assess the performance of its organization. This recognition also allows it to become competitive on international markets. Today, more than one million companies and organizations in over 170 countries are ISO 9001 certified.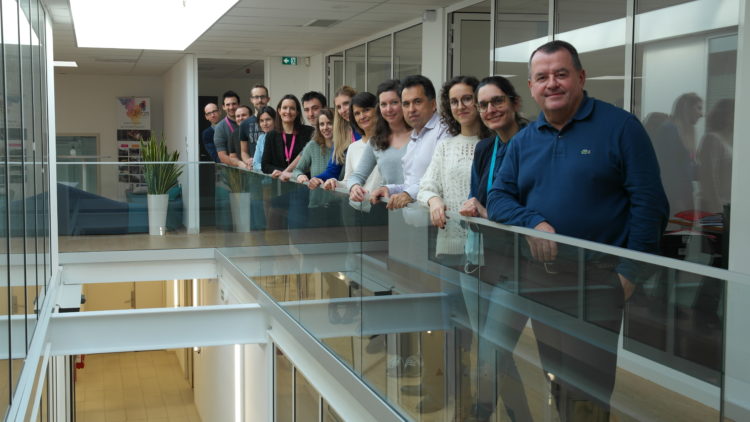 We continue our efforts to offer ever greater satisfaction to our customers, our staff and all our partners.
Why ISO 9001?
The ISO 9001 standard is based on the principles of quality management: 
Customer orientation: knowing how to adapt to your customers' needs
Leadership: Management takes responsibility for system performance
Collaboration: involving the company's employees in the objectives
Process approach: consider the company as a set of distinct but strongly interconnected sub-entities in order to better manage the different activities, their management, their needs, their objectives…
Continuous improvement
Evidence-based decision making
Stakeholder Relationship Management
The philosophy of this standard is to take into account : 
The context of the organization, its products/services 
Risks and opportunities that may impact the organization's activity
The evaluation of the performance of its system
Monitoring and improving the satisfaction of its customers and stakeholders