[LA TRIBUNE] Illuminated paint: Olikrom to invest 6 million euros on the site of a former Courtepaille in Bordeaux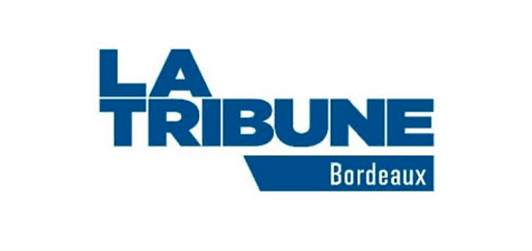 With this 4,500 m2 extension that it has found just next to its headquarters, the OliKrom company has done more than simplify its life, it has struck a blow. OliKrom will thus be able to boost the production of this luminous paint at a lower cost, which is increasingly in demand from local authorities for energy efficiency. The company's natural pigments will also be used in the health and cosmetics sectors. Explanations with its CEO Jean-François Létard.
For once, it is not the sign of a restaurant chain that has come to erase an industrial activity but the opposite. This is how OliKrom, an innovative company from Gironde in the development of a wide range of luminescent paints, announced this Thursday the extension of its industrial site in place of the former Courtepaille in Pessac (Bordeaux Metropole). For OliKrom, this operation looks like a stroke of luck.
"This former Courtepaille is right behind us: we cut down the fence and continue with the historic OliKrom building! Yes, it's a stroke of luck, but it's a financially heavy operation since we will eventually invest a total of six million euros." […]