[BFM BUSINESS] OliKrom creates smart pigments that change color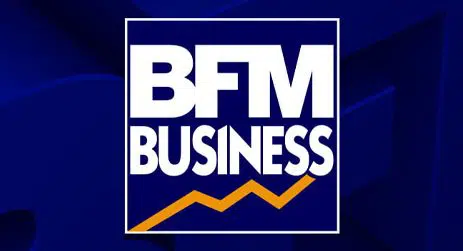 The Nugget: OliKrom makes intelligent pigments that change color according to light, pressure and temperature, by Lorraine Goumot.
The Bordeaux-based company OliKrom manufactures a photoluminescent paint that captures and stores sunlight or headlights and lights up in the dark.
Jean-François LETARD explains 15 years of research at the CNRS. OliKrom, expert in color intelligence, accelerates its deployment. The art of programming color changes with temperature, light, shock, etc. allows OliKrom to work in all industrial sectors from construction to medical, space, cosmetics, etc.
This startup based in the Nouvelle-Aquitaine region has developed LuminoKrom photoluminescent paint that captures light during the day and lights up to make travel safer at night. Applied for the first time in 2018 on the City of Pessac, today everything is accelerating. The product is seductive!
Other products are imminent. The creation of adaptive materials makes it possible to envisage major developments in the fight against heat islands… The next step is to open up internationally.
OliKrom and its smart pigments, symbols of deep tech
According to BpiFrance, OliKrom is the symbol of deep tech. Born from the work of Jean-François Létard, OliKrom has developed pigments capable of changing color according to changes in their environment… Highly resistant, programmable, they offer color changes, reversible or not, in a completely autonomous way. The applications are numerous: to identify at a glance a part of an aircraft that has overheated or received an impact, to imagine walls whose paint changes color depending on the time of day… In other words, OliKrom is the antithesis of the easily copied single-product start-up, active on a single market. Since its creation, it has already signed with 70 major groups in different sectors.
OliKrom combines innovation with energy and ecological transition
OliKrom is now an ambassador of the Bpifrance Green Rooster community. For several years, the OliKrom team has been exploiting all facets of color intelligence to contribute to the challenges of the ecological and energy transition through the creation of innovative solutions, such as LuminoKrom luminescent paint for road markings to replace public lighting, or a reactive paint applied to buildings to combat urban heat islands.
The LuminoKrom® solution was developed with the support of ADEME's "Road of the Future" program, in conjunction with the Eiffage Group. The aim is to create the infrastructures of tomorrow, which are safer, more economical and more eco-sustainable. The challenge of LuminoKrom® is to make accident-prone areas without public lighting safer.