5 scientific innovations and technologies that marked 2018
07/12/2018
Reading time 8 minutes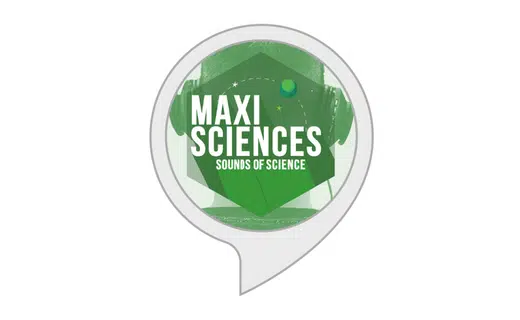 Icarus' dream almost realized, the possibility to become IronMan, very intelligent earplugs... As the end of the year approaches, Maxisciences has made a small tour of all the innovations that marked the year 2018 to present you its 5 favorites. There is something for everyone
Like every year at the same time, it is time for retrospectives. And as we do not wish to break with tradition, Maxisciences has selected five innovations in various fields, from the conquest of space to means of transport and our comfort, which have changed our daily lives or the face of the universe. That's all there is to it!
Parker Solar probe
How can we not start with the American probe launched by NASA, which is in the process of realising Icarus' dream of approaching the sun?
On 29 October, Parker Solar Probe broke the record for proximity to the Sun by passing within 42 million kilometres of it. This is the closest it has been since the Helios 2 mission in the 1970s, when it came within 43 million kilometres. At the end of its mission, scheduled for 2024, Parker Solar should be just over 6 million kilometres from the Sun.
Sleepbuds earplugs
Headphones in the same league as a space probe? That's right. In fact, this place in our ranking should delight the 9 out of 10 French people who suffer from noise in their daily lives, as a study published two years ago indicated. But beware, these are not just any earplugs. The Bose brand has come up with "Sleepbuds" that allow you to fall asleep listening to soothing sounds (but not music) while blocking out unwanted night-time noise but... also allowing you to hear important sounds, such as fire alarms. The technology used exploits a gap in the audible spectrum to let through what needs to be heard!
A Gravity suit
Have you ever dreamt of becoming Tony Stark, aka Iron Man? Richard Browning, the founder of Gravity Industries has done it! He has developed a flying suit that will make you look like a Marvel hero without any trouble. The catch is that you have to pay 440,000 euros to fly up to a height of 3,600 metres and reach 51 km/h. For the moment, the "jet suit" allows flights of between 5 and 10 minutes, but its manufacturer is obviously working on improving it in order to launch races between several pilots from next year.
First hydrogen train
photoluminescent road can now reassure cyclists who also cycle at night. The green road markings were developed by Olikrom, a local company that designs "intelligent pigments". They guarantee a light intensity that lasts all night. This not only improves the safety of cyclists, but also has the advantage of not using electricity and is therefore a green alternative to street lighting.