OliKrom's Process Department masters all advanced formulation techniques to integrate color change materials into inks, paints, varnishes, etc.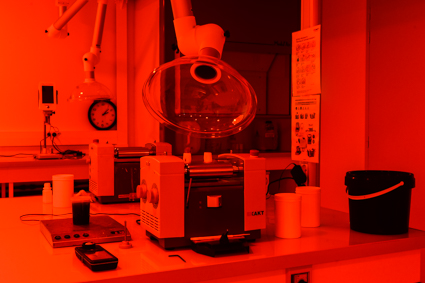 The technological challenge is to integrate the pigment load without altering the properties of color change. This is a real challenge that is too often neglected due to a lack of knowledge of the physical processes involved in color change: phase transition, thermodynamics, photophysics. A simple uncontrolled variation of the polarity of the medium, the pH, the shear forces,… can irremediably alter the desired property.
Faced with this difficulty, we accompany our industrial partners from the design of the pigment to its integration into the matrix. According to your specifications, the optimal formulation is adjusted with :
control of viscosity, opacity/transparency,
control of color change properties (choice of colors, study of switching speed, reversibility, irreversibility, fatigability, resistance to aging, etc.)
a selection of the matrix adapted to the nature of the support,
…
OliKrom adapts its production to your needs of:
paints (mono-, bi-component),
inks (screen or offset, UV or solvent),
polymers (masterbatch, …),
pigments pastes
…
The Process Department,
formulation and characterization equipment
This platform is composed of all the scientific equipment allowing the formulation and characterization of color change solutions. Different types of mixers (tricylinders, speedmixers, Ultraturax dispersers, ball mills), devices for characterizing inks and paints (viscosimeter, pycnometer) adapted to the study of optical properties (colorimeter, standardized lighting booth, spectrofluorimeter, luxmeter, UV/Visible/Infrared spectrometry, integration sphere) and deposits (silk-screening, pad printing, paint booth, pneumatic spray).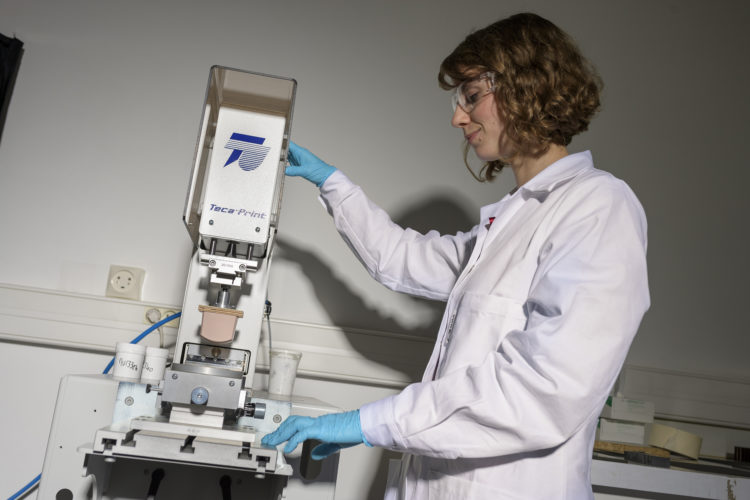 Do you have a project? 
Send us a message, our experts will get back to you within 24 hours!