Innovative cosmetic concepts within a constrained regulatory framework
Imagining new trends despite regulations
We put our 15 years of expertise in color intelligence at your disposal to create customized innovative cosmetic concepts: cosmetics, skin, care...
For our teams, the regulatory framework is an additional challenge that imposes a reflection on the design and development of future revolutionary products, ingredients, formulas...
Be inventive to reduce development time
In the health, cosmetics, skin and food sectors, there are many reasons to create innovative cosmetic concepts: changes in standards, multiple regulations, new consumer expectations, natural development, etc. Competition also stimulates the market and requires constant adaptation, redesign or rethinking of a formulation.
In the research group of OliKrom, we place innovation at the heart of our strategy and one of our requirements is to always be at the forefront of research in the field of intelligent materials.
We have at our disposal a wide range of elementary bricks that we assemble to create high-performance smart materials. We adapt the optical response of the ingredients to your project to make the product reactive to temperature (thermochromic properties), light (photochromic and luminescent properties), pressure (piezochromic properties), the presence of a solvent or a gas.
Our main objective is to reduce the time between the idea and the marketing of the product. Do you have a project, innovative cosmetic concepts? Our experts are at your disposal.
We create high performance smart materials for you
A smart product that complies with the cosmetics, skin and care regulations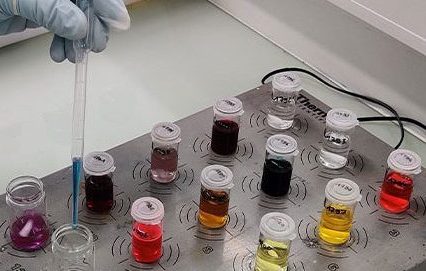 Today, there are many websites that offer effect pigments, even inks, varnishes or products without complying with the cosmetic, skin and care regulations in force.
One of the challenges for our research group is to innovate by creating future effects, new cosmetic ingredients, while respecting these extremely constrained cosmetic regulatory fields.
In our research laboratory, our scientific experts master all the physical phenomena (material science, thermodynamic, photophysic...) responsible for color change.
One of the most important steps is the choice of raw materials, including the selection of known ingredients. Today, we have at our disposal a large library of molecules that can be stimulated by temperature, light, pH variation, the presence of humidity...
Many other molecules are still unknown in order to create innovative products that are fully compliant with the multiplicity of cosmetic, skin and care regulations. This is the challenge that our research group takes up every day.
A personalized effect for each consumer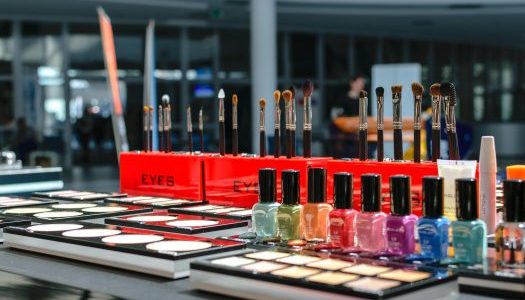 Personalization is a new demand from consumers who are increasingly demanding. A cosmetic product must, for example, be able to adapt to each person's skin type. The offer must also be adapted to the local expectations of each country. This is the challenge of tailor-made beauty.
At OliKrom, we have the ability to change the color of the object, to make it controllable, to modulate it on demand, as many times as you want, and especially when you want.
The mastery of these effects allows us to consider the creation of mass-produced items (for cost optimization) but customizable to offer a unique experience. This is the promise of smart materials for preparing innovative cosmetic concepts...

CONTACT US
You have a question, a project?
We will get back to you as soon as possible..
"*" indicates required fields