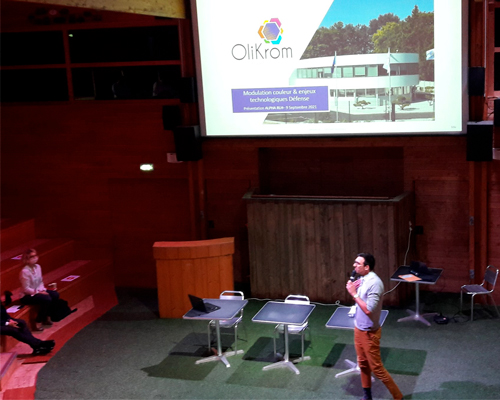 On 9 September 2021, OliKrom presented its innovative solutions at the "Ceramics and Advanced Materials for Defence Day" organised jointly by the ALPHA-RLH and European Ceramics clusters.
This was an opportunity to detail the range of OliKrom technologies based on colour modulation and to present the company's tailor-made development approach to meet highly technical and demanding specifications in terms of camouflage, night visibility, predictive maintenance and detection.
As a French producer and supplier, this exchange allowed OliKrom to reassure the sector about the sovereignty issues it is currently facing.