Eiffage – OliKrom, a ampicillin cost Canada strategic collaboration agreement
http://www.wanderingbears.co.uk/?w=buy-zithromax-online-Europe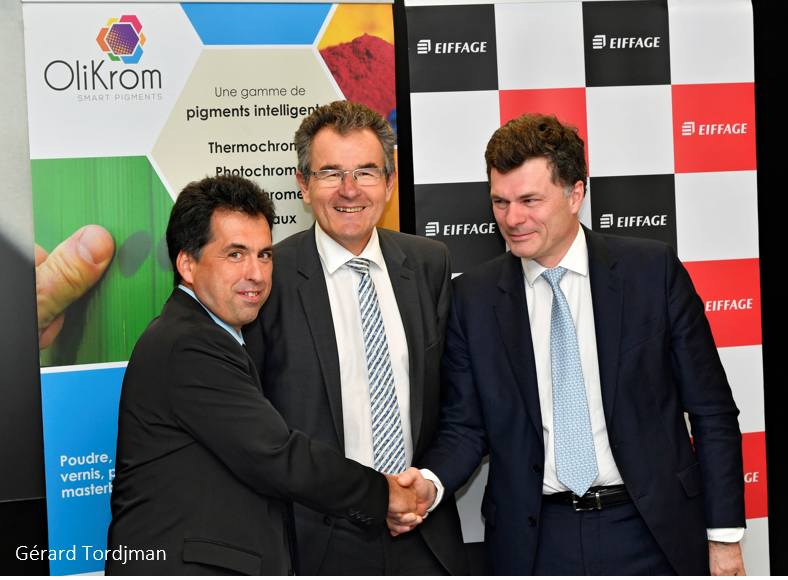 (Source: AOF) – Eiffage, through its subsidiary can i take ciprofloxacin for sinus infection Eiffage Route, has just signed a click here strategic collaboration agreement with the start-up http://actiononaccess.org/?c=ciprofloxacin-price-without-insurance OliKrom, a key player in the field of smart pigments. This partnership will enable Eiffage Route and its subsidiary AER, specialised in road equipment, accessing smart pigment technologies to offer innovative solutions, particularly in terms of horizontal signalling, in the aim of increase road safety.
source url
can you buy doxycycline over the counter in UK This development is the result of OliKrom's technological advances in color intelligence and industrial support, from R&D to production with the upcoming installation of a plant with capacities of several tons per month.
http://www.olvarwood.com.au/?o=what-dosage-of-flagyl-for-sinus-infection
augmentin and dairy products interaction Photo: Benoît de Ruffray, President Eiffage (right) Laurent Girou, General Director Eiffage (center) Jean-François LETARD, President OliKrom (left)
Many opportunities should emerge in other areas of Eiffage's business.
follow
Eiffage and OliKrom have been collaborating for several months on the I-Street program (Systemic Innovations for the Ecological and Energy Transitions of Road Transport Infrastructures) alongside the French Institute of science and transport technologies, development and networks (Ifsttar) and Total, through the call for projects "Road of the Future" launched by the French Environment and Energy Management Agency (Ademe) and the Commissariat général pour l'investissement (CGI).
go to site A first application under test will make it possible to improve, thanks to the use of photo-luminescent pigments, the visibility of the markings on the ground, particularly at night and under degraded weather conditions.
cipro price 500mg link "Les Echos" 09/05/2017 : https://www.lesechos-etudes.fr/news/2017/05/09/eiffage-signe-un-partenariat-dans-le-domaine-de-la-route-intelligente/