Vivatech, 4th edition from May 16 to 18 in Paris, major meeting of start-ups and large digital groups.
08/04/2019
Reading time 6 minutes
It is now one of the events that count for the digital world in Europe, both for start-ups and large groups (Google, Facebook...).
In 2018, Viva Technology had gathered 100,000 participants from around the world (more than 125 nationalities), including 9,000 start-ups, 1,900 investors, 2,000 exhibitors, 300 speakers, 23 open innovation labs.
To launch the new edition and announce the major trends for 2019, this Parisian trade show is currently organizing a VivaTech Tour of France passed through Bordeaux on Thursday, April 4, stopping at the Halle Héméra (1,900 m² of coworking space, in the heart of Bordeaux).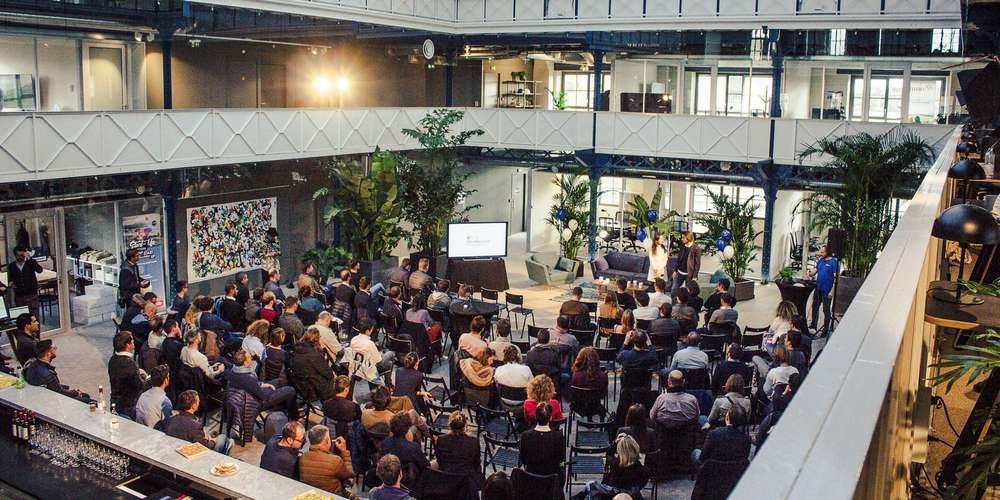 The Region will have a 130 m² stand
This was an opportunity for the Regional Council of New Aquitaine to announce the names of the 18 start-ups (2 more than last year) that will exhibit on its 130 m² stand at the show this year, in the "Accelerate Territories" area.
The aim of this participation is to promote innovative companies, while strengthening the collaboration of regional ecosystem players.
Here they are:
DESKi (Bordeaux), specialized in healthtech and artificial intelligence for medical ultrasound and development of solutions for acquisition assistance and diagnostic support.
Joué (Bordeaux), in entertainment, will present its expressive and modular Midi controller that reacts like a real instrument. Innovative and scalable, it simplifies the practice of music and offers beginners as well as experienced musicians an unprecedented degree of expressiveness and spontaneity.
Another Gironde company, Go4IoT, in fintech, legaltech and insurtech, will present Khiko, a connected, intelligent and autonomous object, to be attached to machines (construction, agriculture, industry) to detect and alert in case of suspicious movement, potentially a theft.
Le Grand Dressing (Périgny, 17), in fashiontech, will unveil its system for renting men's clothing by subscription.
Laou (Limoges, 87), for its part, is an innovative recruitment platform that connects companies in the provinces that want to recruit computer scientists with computer scientists in the Paris region looking for a better quality of life.
In the smart-city, Materr'UP (Saint-Geours-de-Maremne, 40) will offer its low-carbon concretes, i.e. structural and cooling concretes made from a patented clay cement. The aim of these "green concretes" is to decarbonize construction.
Also in the smart-city, OliKrom (Pessac, 33) is a technology developed for professional use in the road marking, industrial safety and decoration sectors, giving coatings the ability to emit light without the need for a power supply.
Mr Bot (La Couronne, 16), a specialist in conversational agents, accompanies its clients into the new era of customer relations through the design and development of intelligent chatbots.
Neop (Limoges, 87) is a 100% connected, all-inclusive, unlimited, lifetime access control system.
Novo 3D (Angoulême, 16) is a catalog of time travel, in virtual reality and for the general public.