OliKrom selected to meet with Special Forces
29/03/2018
Reading time 3 minutes
OliKrom presents its innovative technologies to 400 people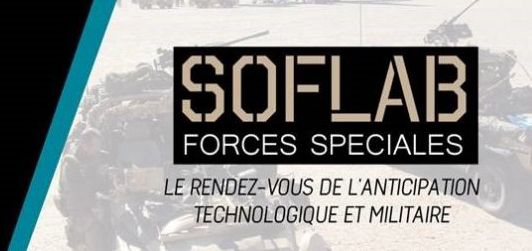 OliKrom selected by the Cercle de l'Arbalète to meet the Special Forces during the SOFLAB meeting on March 29, 2018. This event organized by the Cercle de l'Arbalète aims to bring together a selection of start-ups and the Special Forces.
After a pre-selection of +70 start-ups, 25 strat-ups were invited to present their technologies in front of an amphitheatre of 400 people, half of them military. All the major services of the special forces were represented as well as many military and industrial leaders. Three major groups (Airbus, Tahles, Safran) and the BPI (Public Investment Bank) completed the day's program.
OliKrom was selected to present its programmed color change technologies. This meeting was the ideal place to meet specifiers and to better understand the future needs of the armed forces.
Color change materials and the associated intelligence mastered by OliKrom's experts offer multiple sources of applications within the Special Forces, including security.
The OliKrom team would like to thank the organizers of the Cercle de l'Arbalète for this event.
To learn more about the Crossbow Circle
The Cercle de l'Arbalète is an association created to promote the spirit of innovation of Special Forces and companies and to pursue the reflections related to the technical challenges of Special Operations of the future.
As such, the Cercle de l'Arbalète facilitates meetings between field operators and industrialists, and thus contributes to the improvement and development of equipment.