OliKrom becomes a member of Aerospace Valley
02/02/2022
Reading time 3 minutes
Aerospace Valley, Europe's leading aerospace competitiveness cluster
Aerospace Valley, today, it is: +800 members, +150 events per year, 675 funded projects and +1000 accredited projects.
In January 2022, following the cluster's last Board of Directors meeting, the Aerospace Valley competitiveness cluster was pleased to welcome 58 new members, including OliKrom, to its ecosystem in Occitania, Nouvelle-Aquitaine & Other regions.
Contribute actively to the development of the aerospace industry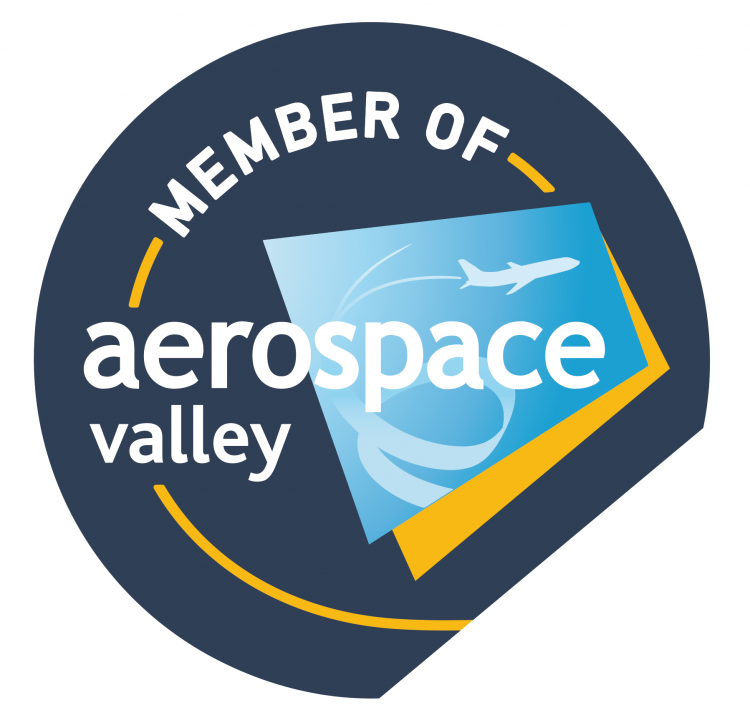 By joining the Aerospace Valley community, OliKrom wishes to actively contribute to the development of the aerospace industry. As a specialist in color intelligence, we develop and produce innovative solutions with programmed color changes to inform, alert and detect. Our customers' needs cover a wide range of applications applicable to the aerospace sector: Structural Health Monitoring (SHM), MRO (Maintenance, Repair and Overhaul) applications, visual appearance modification, anti-counterfeiting, visibility improvement…
OliKrom is already working with some of the cluster's member companies, such as Airbus, or on large-scale programs such as ArianeWorks, an acceleration platform launched by ArianeGroup and CNES (Centre National d'Etudes Spatiales) designed to intensify the development of future civilian launchers.
In 2022, OliKrom will enter a new phase of development. Our team has grown (currently 20 people) and with more than 70 customers per year (SMEs, ETIs, large groups) and solutions developed for various sectors (aeronautics, construction, luxury goods, defense, pharmaceuticals, space …), we are able to respond to all types of industrial problems.