LuminoKrom marking awarded by the Roads and Streets Innovation Committee 2019
03/09/2019
Reading time 2 minutes
The LuminoKrom innovation has been distinguished by the Roads and Streets Innovation Committee as part of the 2019 edition of the "Roads and Streets" call for innovative projects.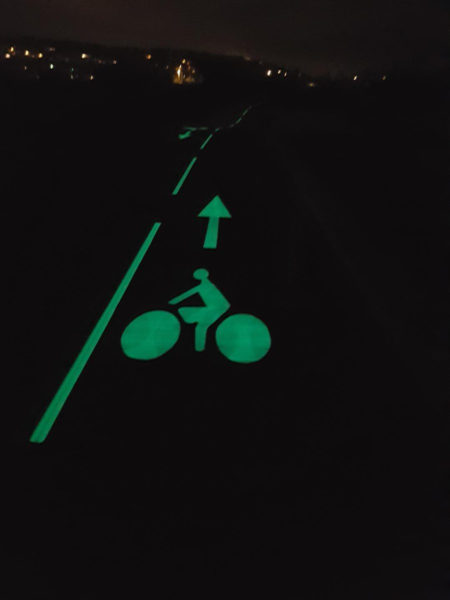 Set up by the Directorate General for Infrastructure, Transport and the Sea of the Ministry of Ecological Transition, this initiative allows the launch of demonstration sites to test innovations in real environmental conditions, with monitoring provided by Cerema.
The "Roads and Streets" call for innovation projects has selected the following four themes for 2019:
Construction and maintenance of roads and streets
Preservation and modernization of existing engineering structures
Optimized use and management of transport infrastructures in urban and inter-urban environments, tools and equipment for intelligent transport systems
Preservation of biodiversity and water quality
On the advice of the Roads and Streets Innovation Committee, the Director of Transport Infrastructure, Sandrine Chinzi, selected eight winners for their innovative nature and potential interest, including the LuminoKrom Vision+ luminescent marking, developed in partnership between the Bordeaux start-up OliKrom and the Eiffage Group.