How color modulation can meet defense technology challenges
09/09/2021
Reading time 1 minutes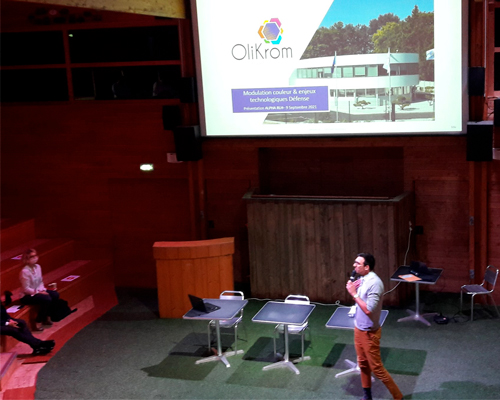 On September 9, 2021, OliKrom presented its innovative solutions at the "Ceramics and Advanced Materials for Defense Day" organized jointly by the ALPHA-RLH and European Ceramics clusters.
This was an opportunity to detail the range of OliKrom technologies based on color modulation and to present the company's custom development approach to meet highly technical and demanding specifications in terms of camouflage, night visibility, predictive maintenance and detection.
As a French producer and supplier, this exchange allowed OliKrom to reassure the sector on the sovereignty issues it is currently facing.