The OliKrom team continues its training program
11/10/2016
Reading time 2 minutes
The ambition of a multidisciplinary team by valuing talents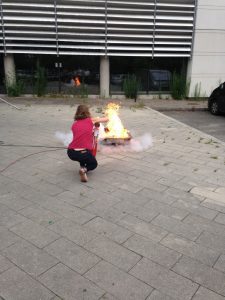 During the second half of 2016, the OliKrom team continued its training plan to support personal development and enhance the talents of today and tomorrow…
The sales team continues its training with Pierre Aucher. For more than a year, at the rate of one day per month, the firm DévBiz has been accompanying us efficiently to boost our sales performance with adapted tools and methodology.
On July 21, 2016, OliKrom finalizes its first aid training program provided by the Sapeurs-Pompiers de France with a particular awareness of 'the use of fire extinguishers' and work accidents in the industrial environment of the chemical business.
On September 30th, OliKrom also benefited from training sessions organized by the Bordeaux Unitec Technopole as part of its program to help create and support startups. The topic was "MEDIA RELATIONS, an essential lever for startups! This training provided by the agency CTer&co – Communication and Public Relations – allowed to understand the challenges of communication with the MEDIA.