Thermochromic materials
Our fields of application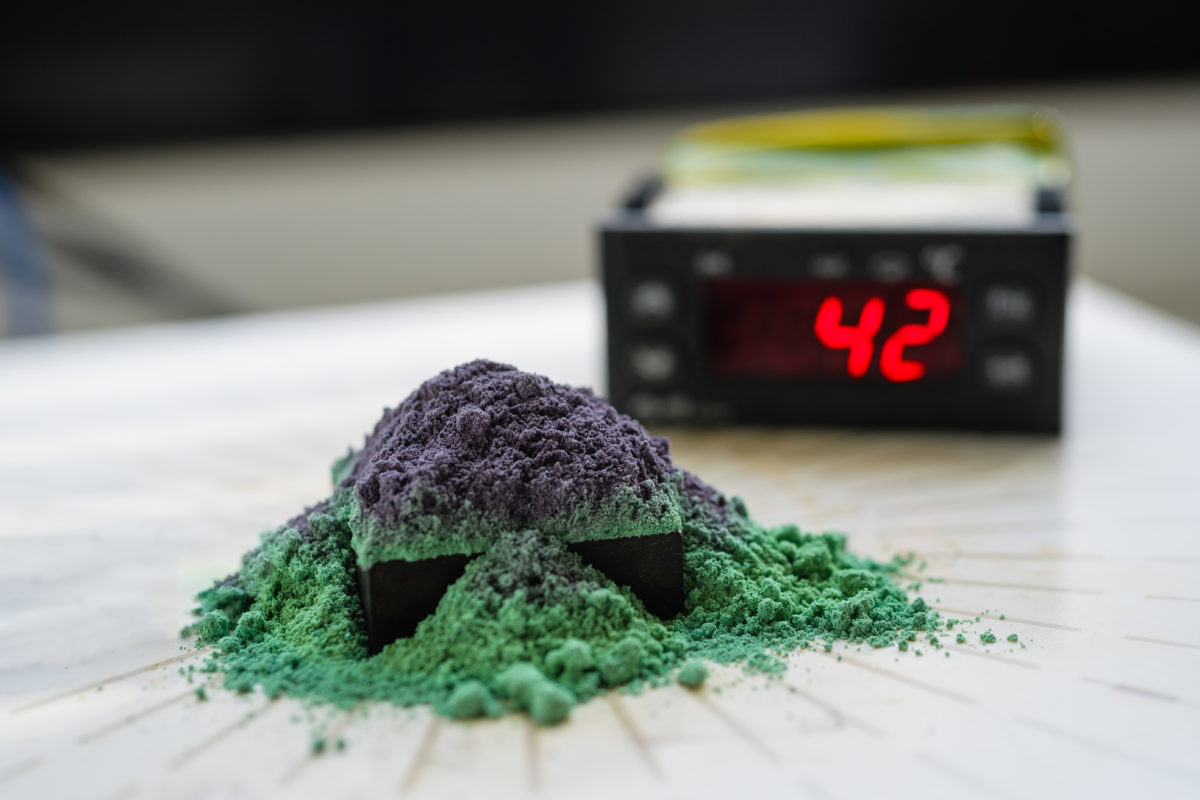 OliKrom works in all sectors of activity to design and produce high value-added thermochromic inks and paints. For all of these fields, one of our missions is to ensure the recurring and reliable production of thermochromic solutions. Another challenge is to develop the optimal solution in a context of industrial safety and/or strong regulatory constraints. Each production is accompanied by a performance certificate co-constructed with our industrial partner.  
In the field of industrial maintenance (energy, petrochemicals, nuclear, etc.), thermochromic coatings have many uses. The color change of a thermochromic ink (thermochromic paint) allows to control the temperature without any wiring or electricity supply as opposed to a thermocouple whose fragility is prohibitive for some uses. For example, a thermochromic indicator can be used to monitor the surface of: – an engine to warn of overheating, – an electrical element to detect a short circuit, – a tank to visualize its filling level, – an industrial pipe (valves, ovens, etc.) to control the occurrence of a fault.
In the aeronautics, space and defense fields, the use of thermochromic coatings allows, for example, to control the health of composite structures and the risk of delamination inherent to an abnormal rise in temperature. 
In the medical and/or food field, the use of reversible thermochromes with memory effect or irreversible thermochromes allows to control the thermal evolution of an element, to identify for example a break in the food cold chain, to attest the conformity of storage of a medicine, a vaccine, or even to track down a counterfeit, to verify an authentication.
Other uses involve our products, particularly in the field of intelligent packaging, such as labels on wine or beer bottles, pizza boxes, cups, etc. 
Do you have a project? Need to produce thermochromic ink or thermochromic paint?
Send us a message, our experts will get back to you within 24 hours!