We are proud to announce our ISO 9001: 2015 certification!
The integration of a quality management system within a company can take longer or shorter. It all depends on the internal skills on the subject and the commitment of the team and its management. On our side, this certification was obtained in a few months. We had implemented part of the ISO 9001: 2015 standard since the creation of OliKrom. Much of our internal functioning was already in a continuous improvement cycle. 
WHY ISO 9001?
Using ISO 9001 means ensuring that customers get consistent, high-quality products and services, with great business benefits in return.
For OliKrom, the ISO 9001 standard provides guarantees in terms of organizational quality with the implementation of a continuous improvement system.
The ISO 9001 standard is based on the principles of quality management:
Customer orientation: knowing how to adapt to the needs of one's customers
Leadership: Management assumes the performance of the system
Collaboration: involve the company's employees in the objectives
Process approach: manage resources and activities as processes
Improvement
Evidence-Based Decision Making
Management of relations with interested parties
The philosophy of this standard thus lies in taking into account:
The context of the organization, its products / services
Of its risks and opportunities,
The performance of his system,
Monitoring and improving the satisfaction of its customers and interested parties
Through this certification, OliKrom anticipates and reduces potential internal dysfunctions. It measures the effectiveness of these services in order to decide on the performance of its organization. This allows him to implement a logic of continuous improvement. This recognition also allows it to become competitive on international markets. Today, more than one million companies and organizations in more than 170 countries have ISO 9001 certification. 
Congratulations to the OliKrom team and to our Quality Manager for the commitment!
Our certification has just been obtained for 3 years following the audit carried out in April 2021. The auditor found no major non-conformities, 2 minor non-conformities, 13 areas for improvement and above all 6 strong points. A result of which we are proud.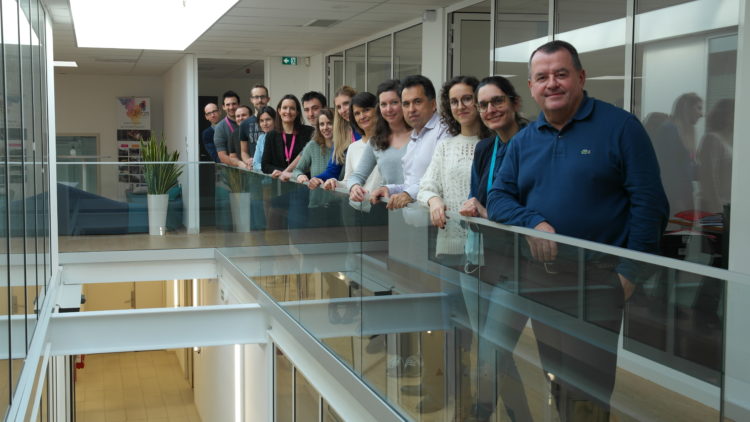 We are continuing our efforts to provide ever more quality to our customers, our staff and all of our partners.